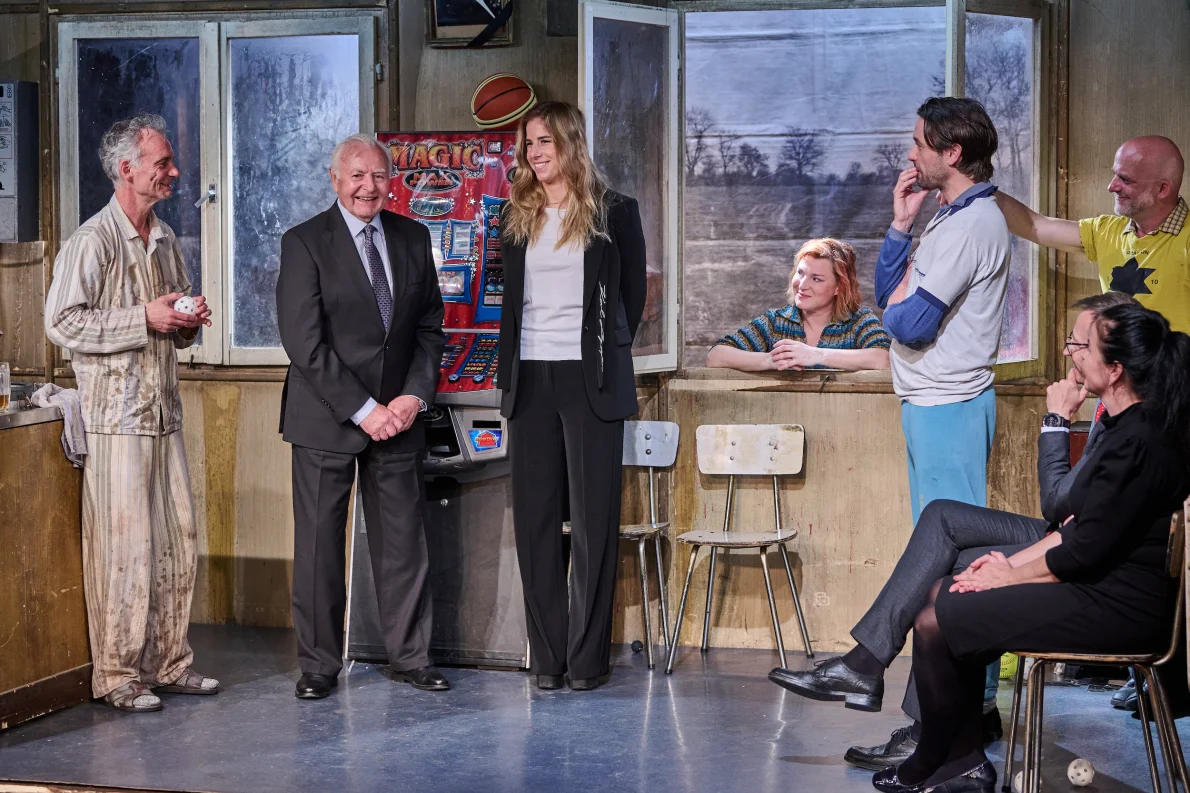 Czech Olympic Committee has honoured coaches. One of them is Jan Klapáč, grandfather of Olympic champion Ester Ledecká
Coaches
He first had to prove his strength by arm wrestling actor Hynek Čermák in the epilogue of a play in Dejvické divadlo theatre which hosted the Coach of the Year 2021 awards in a non-traditional setting. Petr Lacina, the coach of the two-times Olympic champion in judo Lukáš Krpálek, returns after two years as the winner of the poll by the Czech Coaching Academy, an organization under the umbrella of the Czech Olympic Committee. Ronen Ginzburg, the coach of the Czech basketball team, dominated the team sports category.
Jan Klapáč, a winner of two Olympic medals and an ice hockey world champion and the grandfather of the alpine skier and snowboarder Ester Ledecká, the three-times Olympic champion, won in the Coach Discoverer category. "It was nice from her parents to bring the grandchildren to stay with us in our cottage, and we could spend quality time together," said Jan Klapáč. "I wanted them to experience harmonious development and have fun doing sports. We tried lots of things, from trampolines to table football. I also made sure that Ester learns how to lose. There was no pressure to perform, and she was only concerned about one thing, whether her hair flows under her helmet."
Ledecká, who walked up on stage with him, laughed and added: "I still am, but it doesn't mean I am not competitive." The Coach Discoverer category was introduced in 2013 for first coaches of today's sport stars.
Four coaches were introduced to the Hall of Fame of the Czech Coaching Academy – Rudolf Černý (track and field), Svatopluk Žáček (boxing), Petr Topiarz (yachting) and Zdeněk Sláma in memoriam (rugby).
Did you like the article?